Did you know there's tons of food you must eat in Macao?
Most people view HongKong as a food paradise, little do they know that Macao is also a treasure trove full of many delicious good food! Don't worry if you are not sure what you must eat in Macao, we have highlighted the top 9 food you must eat in Macao in our suggested itinerary below!
Kickstart your Macao food feast with this savoury delight from Lun Ji 倫記軟滑腸粉.
1. Lun Ji倫記軟滑腸粉
These steamed egg rice rolls are perfect to kickstart your morning! They open as early as 7am all the way till late at 1am. One of the popular steamed egg rice rolls would be the one with char siew garnished with spring onions and sauces of your choice.
I have tried numerous steamed rice rolls before, but this is my first time seeing a rendition of steamed egg rice rolls! Must eat in Macao if you haven't already tried it!:)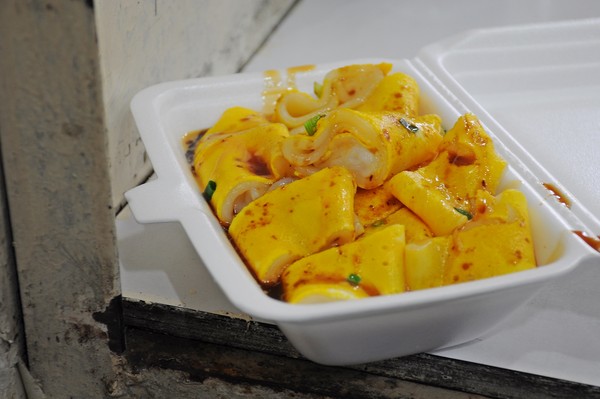 Image by: ETtoday
Operating hours: 7am – 1am
Address: Macau, 沙梨頭沙欄仔街26號泉彩樓地下
After a satisfying start to your morning, continue to Ngao Kei Ka Lei Chan for their famous Crab congee and Crab roe wanton noodles! It looks so delicious, I can't wait to fly there now!
2. Ngao Kei Ka Lei Chan (
牛记咖喱美食)
This restaurant has been featured on the Michelin guide. Many have raved about how flavourful the Crab Roe noodles and Crab congee are! Just looking at the photos has got me drooling and dying to try this!
Go early to try this out or you might miss their Crab Roe noodles which gets sold out really quickly!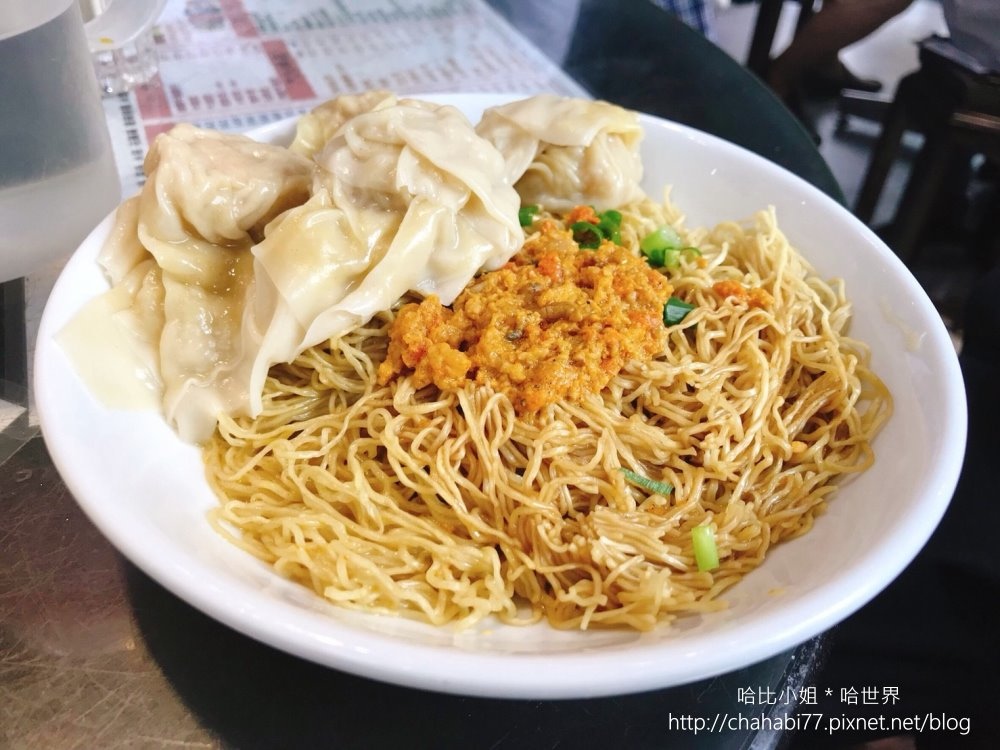 Image by: 哈比小姐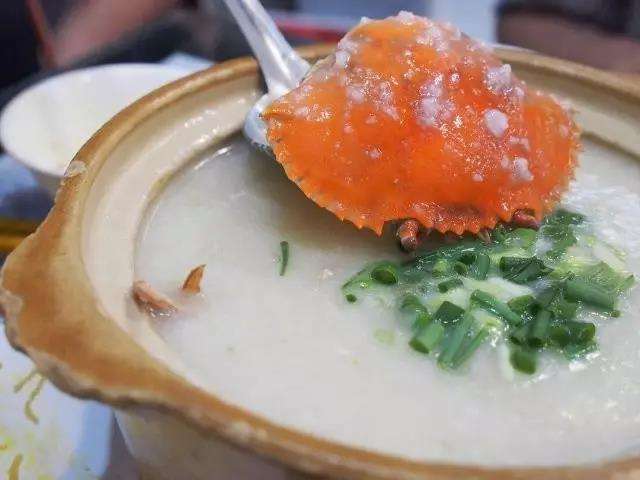 Image by: 知乎专栏
Operating hours: 9am – 1am
Address: Edificio Iat Fat, R. de Cinco de Outubro, Macau

Take a break from the savoury goodies by indulging in the sweet and delicious birds' nest Portuguese Egg Tarts from Yan Tong Tian Pin 壹燕糖甜品.
3. Yi Yan Tong Tian Pin 壹燕糖甜品
Apart from their birds' nest Portuguese Egg Tarts, they also have chilled nourishing bird's nest served in a coconut husk. Many have raved on the big portion of bird's nest for the dessert and it's a really refreshing treat after walking in the sun.
Just check out the yummy bird's nest goodness in the middle of the egg tart!


Source: TripAdvisor
Let's also not forget about this interesting mango steamed rice rolls that they have! The juicy mango and the light coconut scent is the perfect combination to end off your satisfying morning!

Image by: MrMrsFoodHK
operating hours: 12nn – 11pm
address: 1 R. da Felicidade, Macau
After a heavy breakfast, take a walk around some of the top Instagram photo spots you must go in Macao!
Don't forget to visit Koi Kei to try out their yummy almond cookies that are freshly baked!
4. Koi Kei Bakery 鉅記手信
You get to sample peanut candy, almond cookies, egg rolls and many more for free!
Best place to stock up on souvenirs for your friends and family!

Source: Galaxy Macau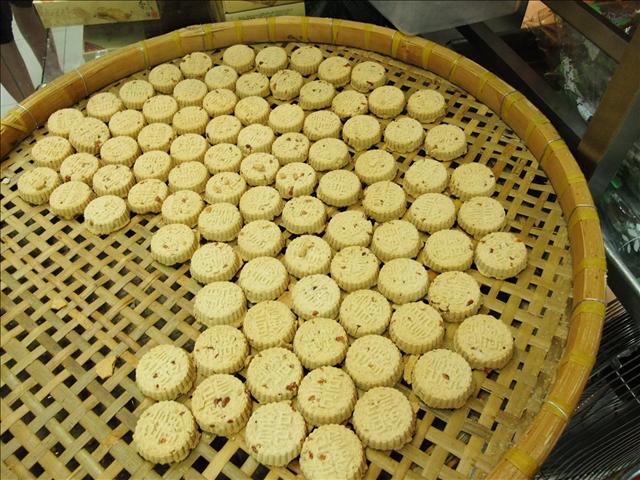 Image by: 靜怡&大顆呆
PS: They have over 21 stores all over Macao, so you can easily locate any stores which are near to your hotel or next attraction you are heading to!
Address: 437-443 Av. de Almeida Ribeiro, Macau
After shopping for souvenirs for your friends and family, it's now time to get a quick lunch before afternoon tea.
5.Sei Kee Cafe 世記咖啡
Can you spot the generous serving of the pork chop bun? Many have raved on the well marinated tender pork chop bun and the  the soft inner bun that is also crunchy on the outside!
Get a bottle of their coffee or milk tea to pair with the bun. It's the perfect combination!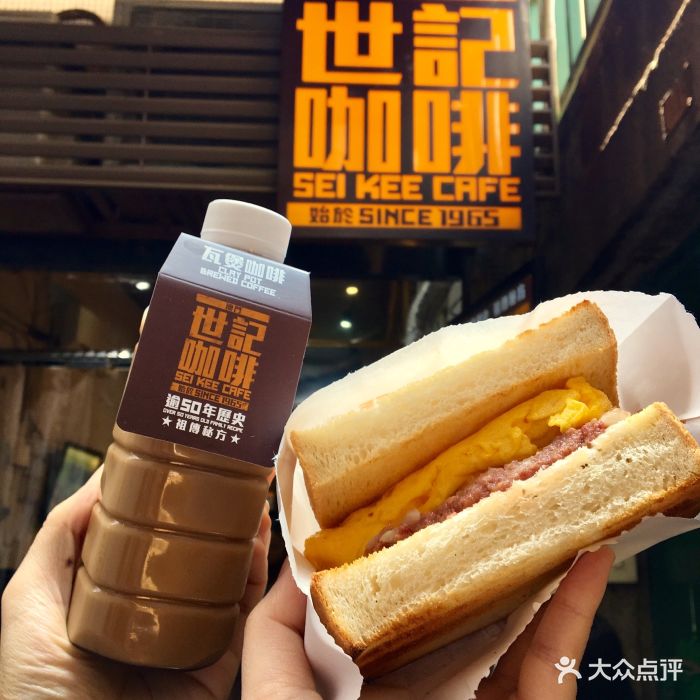 source:大众点评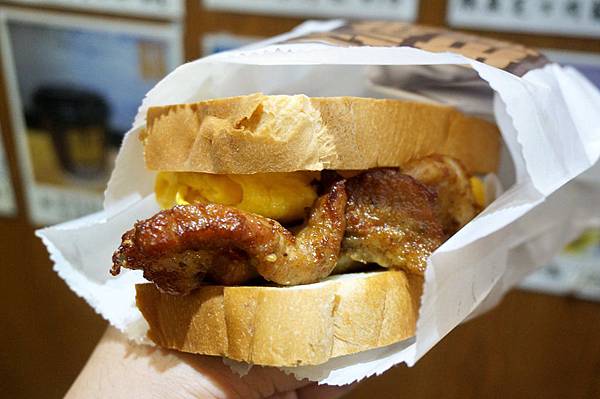 Image by: 踢小米
PS: The tiny shop is located in the end of an alley opposite Rua do Monte, turn in after BCM Bank.
Operating hours: 11 am – 7pm
Address: 1 Largo dos Bombeiros, Macau
Now it's time to indulge in afternoon tea at the Instagram worthy Cha Bei Cafe!
6. Cha Bei Cafe
The afternoon tea set is simply every girl's dream! Definitely a must eat in Macao! Just look at how beautifully plated every dish is! Each intricately designed dessert looks so good i cannot bear to eat them.

Source: Galaxy Macau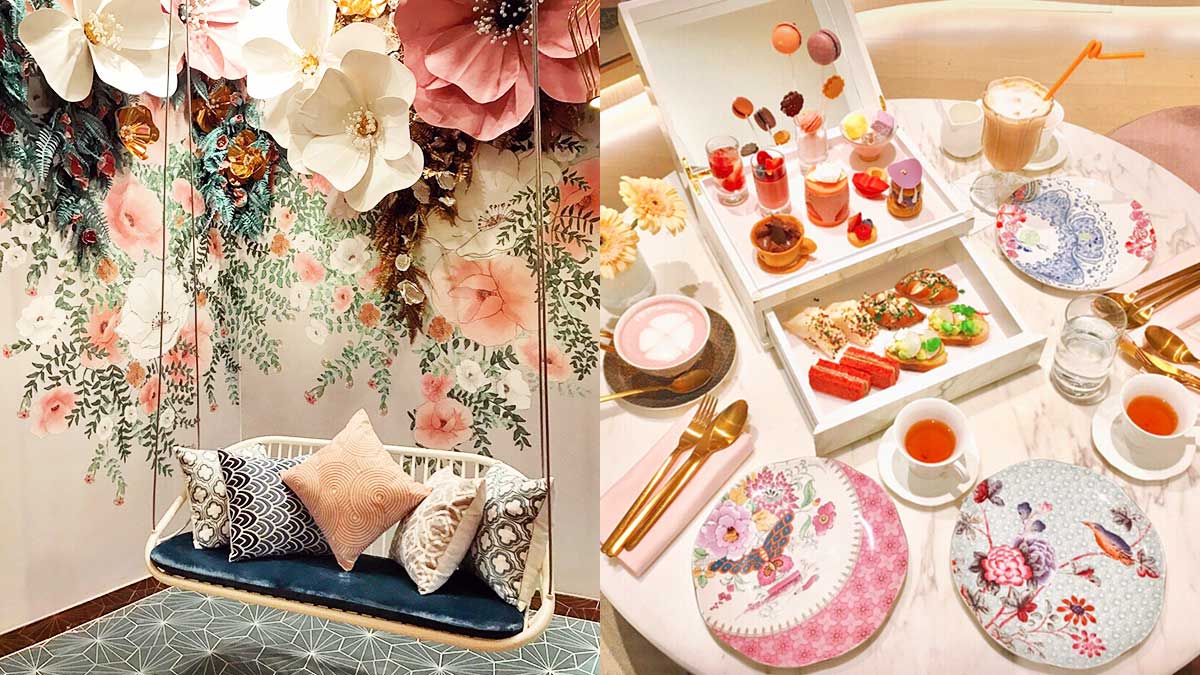 Image by: YSA SINGSON via Cosmopolitan
Did i also mention that there's a super pretty swing area that's adorned with pretty craft flowers? I can stay in this place the whole day!
Operating hours: 10.30am – 9pm
Address: Av. de Cotai, Macau
If you are not the sort who loves a girly afternoon tea venue, try out Ichiryu cafe!
7. Ichiryu cafe
Their sea salt and caramel souffle pancakes just looks so tasty! Many have raved on the jiggly soft fluffy pancakes that gives off a heavenly combination with sea salt and caramel! Sweet and salty both at the same time.
They also have other seasonal flavours you can try out too! 🙂

Source: Ichiryu Cafe
Operating hours: 11.30am – 8pm
Address: 51 R. de Pedro Coutinho, Macau
Don't forget to make a pitstop at one of the Lord Stow Egg tart outlets! It's one of the must eat in Macao! Tastes especially good when it is served fresh from the oven.
8. Lord Stow Egg Tart (安德鲁葡挞)

Source: Taipa Village
When in Macao, how can you miss out the Portugese Egg Tart? It's so good you must try it for yourself! It's a buttery flaky pastry shell filled with rich creamy egg custard filling. You will definitely regret not trying it! 🙂
PS: They have several outlets so you might want to locate one that is near you.
Operating hours: 10am – 9pm
Address: Macau, 氹仔舊城區官也街19號地下
Last but not least, end off the night with a meal at The Joy of Living Cafe!
9. The Joy of Living Cafe
The pancake variety is endless here! The texture of the pancakes here are more cake-like. Best to share with your friends and family!
They are known for their Taco Rice and pancake towers. Their matcha pancakes are also one of their specialty!

Source:The Joy of Living Cafe
Operating hours: 12nn – 9pm
Address: MacauEstr. do Repouso, 74 號 Edificio Chon Va
Pre-travel tips
---
How to get to Macao?
Via Macao International Airport
To search for the best flight deals from Singapore, I highly recommend searching through Wego.com for the best deals.
Via Hongkong
You can take a Ferry from Hong Kong towards Macao. The Ferry in Hong Kong leaves at the China Ferry Terminal in Kowloon (or the Hong Kong Macao Ferry Terminal on Hong Kong Island, near the IFC Towers).
– You need to fill out a departure card and have your passport ready to go through Customs before boarding the ferry.
– Upon arrival, you can take free shuttles from the ferry to drop-off into the city center.
How do I get around Macao?
Getting From The Ferry Terminal To The City
There are a few options you can do once you arrive in Macao:
Budget: Take a free shuttle to Cotai, the hotel/casino strip (if you want to walk from the strip into the city center later it is supposedly a 20-minute walk)
Affordable: Take the 3A bus from the terminal to one of many bus stops forMOP6.00 for each trip. HKD1.00 = MOP1.03.
Fastest: Take a taxi.
What is the currency used in Macao?
Hongkong Dollars (HKD) and Macanese Pataca (MOP) are widely used in Macao.
When is the best time to visit Macao?
October to December is the most pleasant season to visit Macao, when visitors can enjoy warm autumn days with low humidity. January, February and March are the winter months with relatively cold but sunny weather, when it slowly gets warm again in April. From May to September, the weather becomes hot and humid with more rainy days and occasional tropical storms (known as typhoons).
*As quoted from Macao Tourism
Where to stay in Macao?
To search for the best accommodations at the best prices, I would suggest checking out Wego.com for the range of hotels. Here are some of my personal recommendations for the different categories:
Budget: Hotel Royal Macau, Casa Real
Mid Range: Sofitel Macau at Ponte 16, Sheraton Macao Hotel
Luxury: The Ritz-Carlton Macau, JW Mariott Hotel Macau
Overall
---
Like this itinerary?
Here's all 9 food spots pinned specially for you! 🙂
I hope this article helped you to plan your trip to Macao! 🙂 There's so much good food you must eat in Macao!